Picnic tables from recycled log boom, boomstick logs


Trinity River Marine crafts picnic tables from recycled log boom, boomstick logs, mostly Douglas Fir or Western Red Cedar that have been locally milled. These logs have come from two sources. First, old boomstick logs are decommissioned after 20-60 years working in log tows around Puget Sound and British Columbia, and brought to Port Gamble Washington for the final use of their life.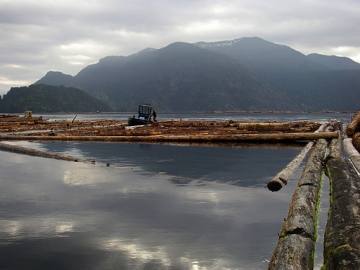 Most of the boomstick logs are used in stream and beach enhancement jobs, restoring large woody debris to degraded habitat. However, a few of these logs are ideal for milling into rough cut, full dimensional lumber, mostly 2"x4"s, and 2"x6"s. Most boomstick logs have been bored by a small bivalve clam called a teredo, and the milled lumber is often mistakenly called wormwood. The patterns and designs made by these destructive little clams are strikingly beautiful. Once milled, the clam burrows are loaded with sawdust from the milling process and therefore need to be washed 3 times: front, back, then front again to remove all sawdust. After washing the lumber is air dried for 6 months to a year, and must be turned periodically to drain any water trapped in the teredo burrows.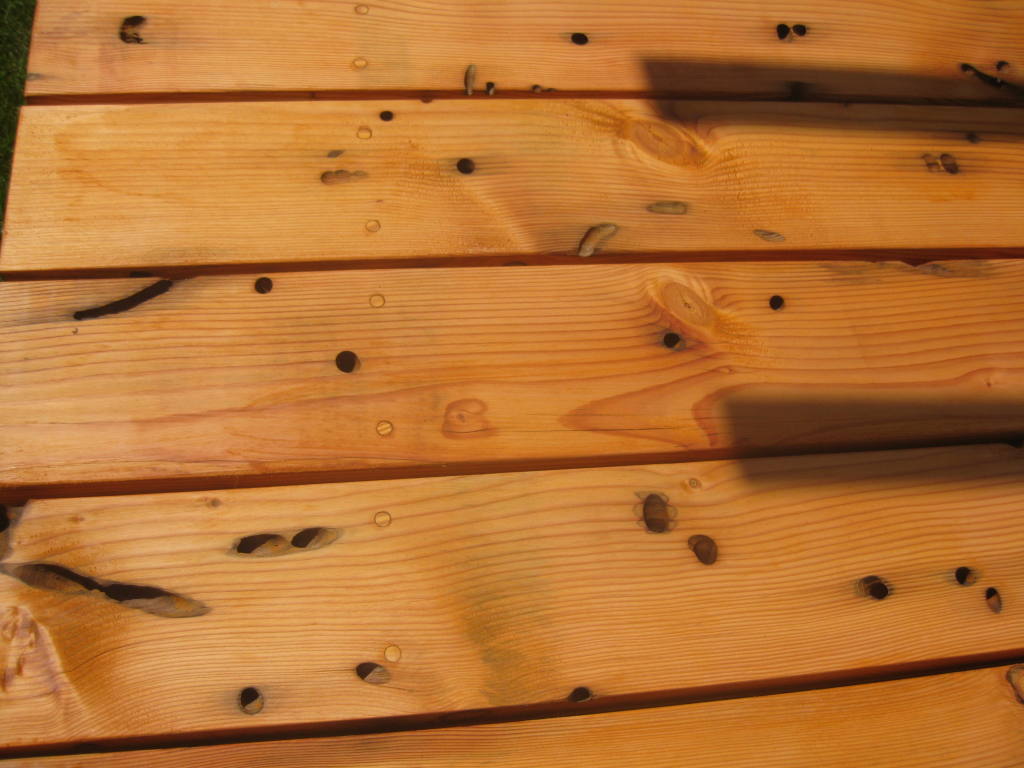 The second source of the milled lumber is from ancient cedar logs that were bundled to form the floats of the University of Washington Oceanography Lab in Portage Bay, Seattle from 1920 until 2007, when the cedar floats were replaced with steel pilings. Trinity River Marine received some of these logs in exchange for processing them. Many of these cedar logs were 3 00-400 years old when they were placed into floatation service in 1920. After 87 years in the water, they were very saturated even now, 2-3 years after being removed from the fresh water. These logs were not infested with teredos, which only live in salt water. The lumber milled from the ancient cedar is mostly used for the picnic table legs, since old growth cedar is highly resistant to rot when in contact with organic ground, such as soil or lawns. A small select number of picnic tables are made entirely from the old cedar logs. Similar to the milled teredo lumber, the cedar lumber must be dried for up to a year before use. It is also a much darker brown or even black in contrast to the yellow or reddish color of the Douglas Fir teredo lumber.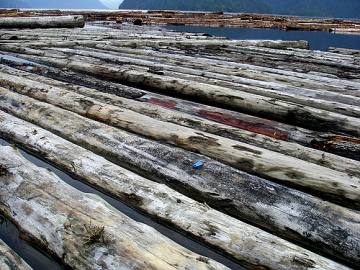 Each picnic table consists of 21 pieces of lumber, and after drying, these are carefully selected for consistency with the personality of the other boards in that table. They are planed on 4 sides, then shaped and assembled locally by a skilled, lifelong woodworker. Each table is an individual piece of art and as such is numbered, signed and dated. Most tables are finished only with linseed oil, but a number of alternate finishes are available upon preference or request.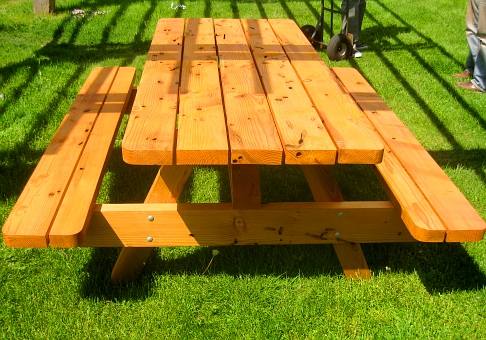 Since these picnic tables are made from full dimensional lumber, they are seriously stout. Our standard models are 4', 6', 7' (our most popular size), and 8' in length.

HISTORY OF BOOMSTICKS AND BOOM LOGS AT PORT GAMBLE

WHAT IS TEREDO LUMBER?